Short Commodity ETFs — Part 3: The boat is starting to sink
Global commodity prices, led by grain products, have only begun their bear trend
This is my third posting on a strategy to short global commodity prices using stock ETFs. See my June 13 post here and my June 15 post here.
Per $100,000 of trading capital, I am presently short 400 shares of $DYY with a protective stop at $11.53. I will short another 200 shares at $10.14 stop. Upon the completion of the H&S top, the target will become $7.15.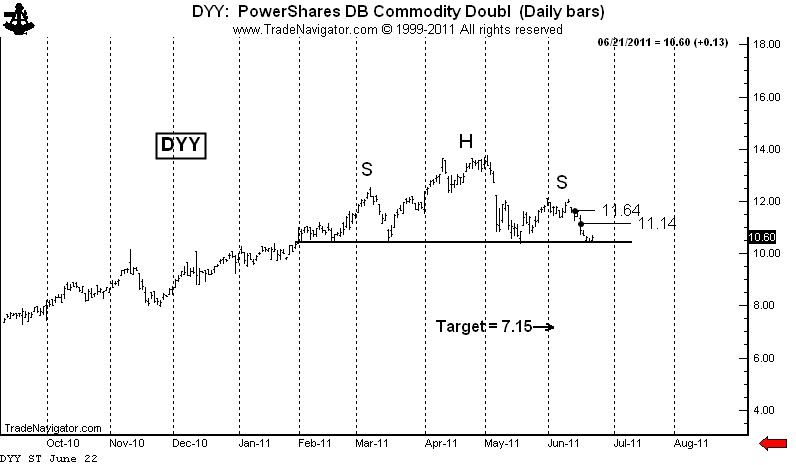 Today I shorted 600 shares of $RJA (the agricultural ETF linked to the Rogers fund) at 10.18. My risk is to 10.51. The target for the trade is $8.64.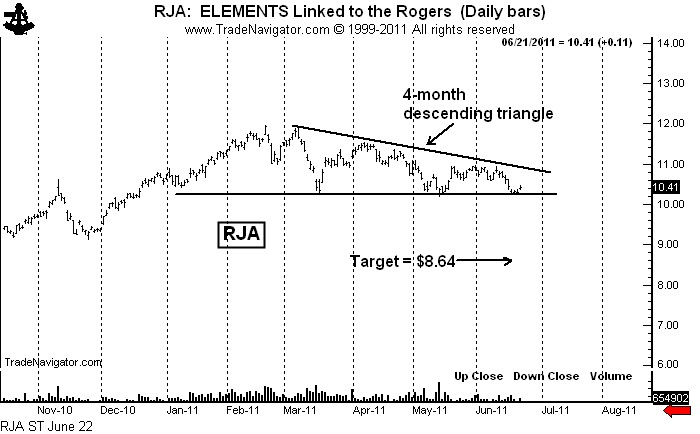 The next piece to this trade is a buy stop for 100 shares of $CMD (the ProShares Ultra Short Commodity ETF) at $52.01. My risk on this trade, if filled, would be $49.19. The target would be $68.00.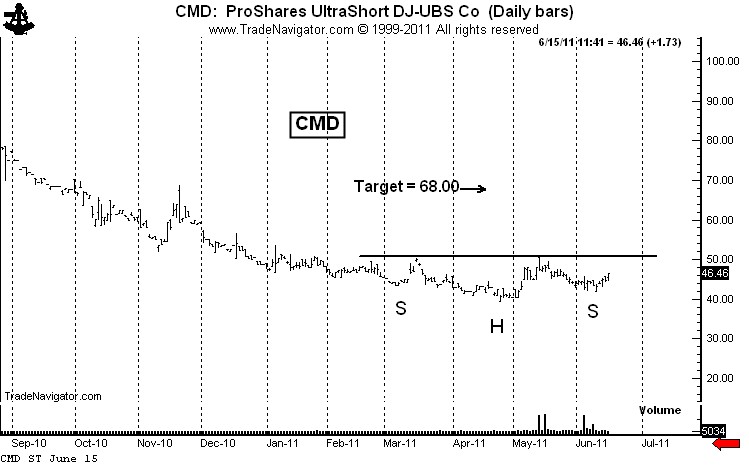 The final piece to this campaign is to short 100 shares of $DJP, the iPath DJ Commodity ETF at $46.98 stop. The initial stop would be at $48,51 with a target of $41.76.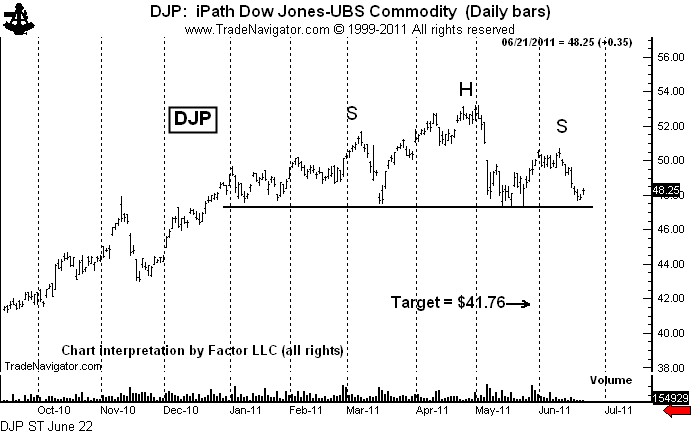 I believe that global raw material prices are in a major topping process and that the reward to risk relationship of building a short campaign is very favorable. In fact, if all the pieces of this puzzle come together, my highest absolute risk will be 47 basis points (about 1/2 of 1%). The profit potential for the entire campaign if the targets are reached will be 536 basis points, or a gain of 5.4%. So, I am risking 47 basis points to make 536 basis points. I will take these trades any day of the week.
###
The information in this blog post represents my own opinions and does not contain a recommendation for any particular security or investment. I or my affiliates may hold positions or other interests in securities mentioned in the Blog, please see my Disclaimer page for my full disclaimer.

blog comments powered by

Disqus
Peter Brandt entered the commodity trading business in 1976 with ContiCommodity Services, a division of Continental Grain Company. From his start in the commodity industry, Peter's goal was to trade proprietary funds. But, he first needed to learn the business. More »

Archives