Seven month symmetrical triangle has been confirmed
Decline on August 25 triggerd an 8-week H&S failure
In recent weeks I have presented to members of the Factor Service the possibility that  why The Silver chart is a textbook example of the veracity of classical charting principles. Some of the features on the weekly graph include:
The blow-off top in April 2011 accompanied by record blow-of volume
The rising wedge retest of the top completed in September 2011
The continuation H&S pattern completed in April 2013
The descending triangle completed in September 2014
The symmetrical triangle completed in June 2015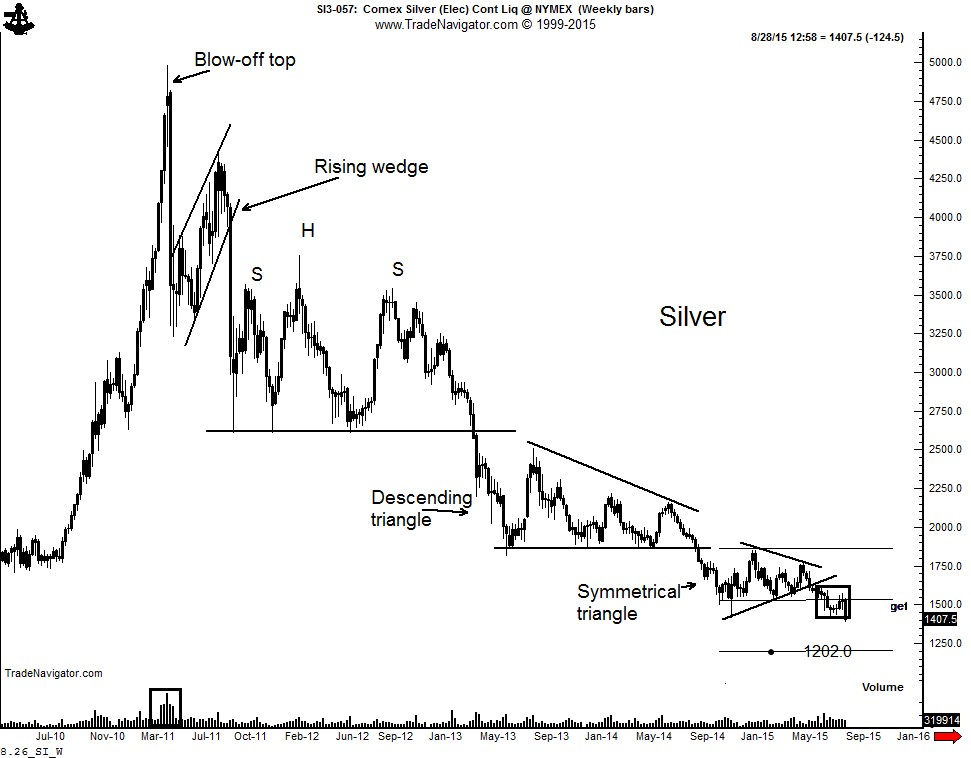 The daily chart has now registered a new low for this 4+ year bear trend. In the process, the close of August 25 on the daily graph completed an 8-week H&S failure pattern. The symmetrical triangle on the weekly graph has an unmet target of 1220. This is the same target area implied by the early completion of the descending triangle on the weekly graph.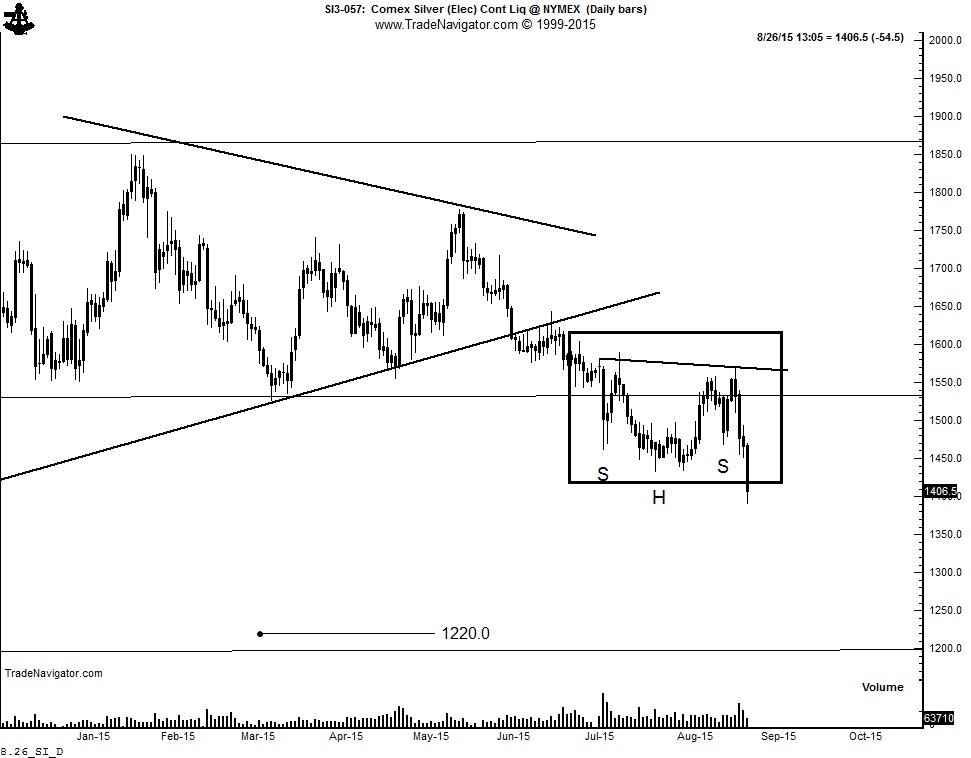 Disclosure: Factor is short Silver futures
###
Peter Brandt entered the commodity trading business in 1976 with ContiCommodity Services, a division of Continental Grain Company. From his start in the commodity industry, Peter's goal was to trade proprietary funds. But, he first needed to learn the business. More »

Archives