Silver at 1304, Gold at 1075.
I know it is hard to believe. Personally, I am generally a Gold bull. I want the H&S bottom in Gold to complete, followed by a run to $2,000. But, a very bearish case can be made for the precious metals. First, the H&S bottom bullish case. The H&S pattern is a most reliable chart configuration — in fact, the most reliable of all classical chart patterns. A decisive close above 1,400 in Gold would be extremely constructive.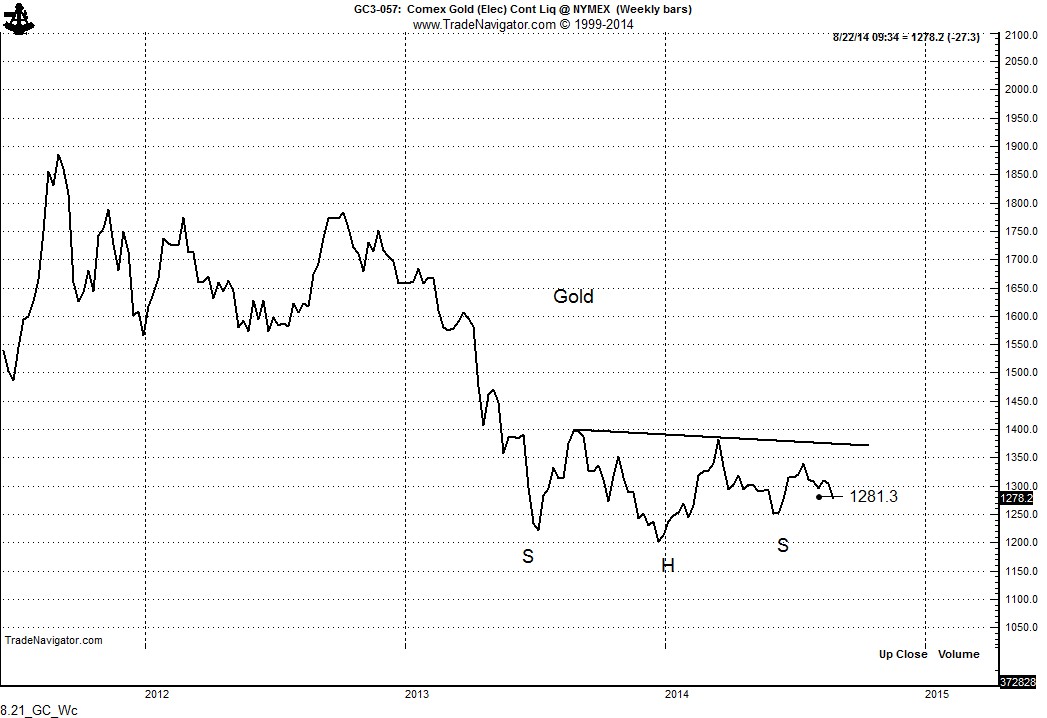 Yet, whenever a clear H&S pattern develops there is a possibility for a H&S failure. A close below the 1240 right shoulder low in Gold would be an indication that the H&S bottom is failing. The target would be 1074. A close below the late Jul low of 1281 would not be constructive — and, in fact, would suggests that the bears have control of the market. The market appears to be rolling over today. I will read a close below 1280 as a sell signal.
The same chart construction can be seen in $GDX, the gold miners ETF. A decisive close above 28.05 would complete the H&S bottom. A decisive close below 21.93 would complete the H&S failure.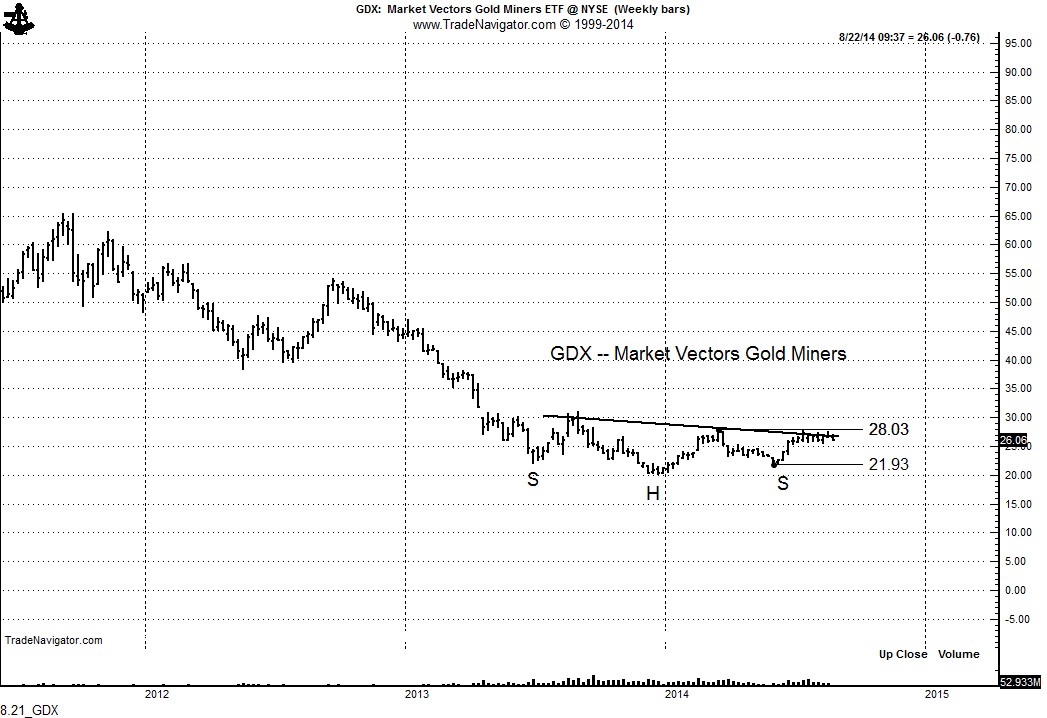 Then there is Silver — which, in my opinion is not even a precious metal in the true sense. I am constantly amazed by the number of people who think t he world is running out of Silver. Might they have believed the world was running out of carbon-based energy 10 or 15 years ago? These people also believe that the Gold/Silver ratio should be 20 to 1 just because some king of Spain declared it to be so some 500 years ago. I have commented numerous times during 2014 that Silver could be forming a descending triangle formation. This pattern generally has bearish implications. The top completed in Silver in Apr 2013 established an yet unmet target of 16.70. A decisive close below 18.00 would extend the downward target to 1300.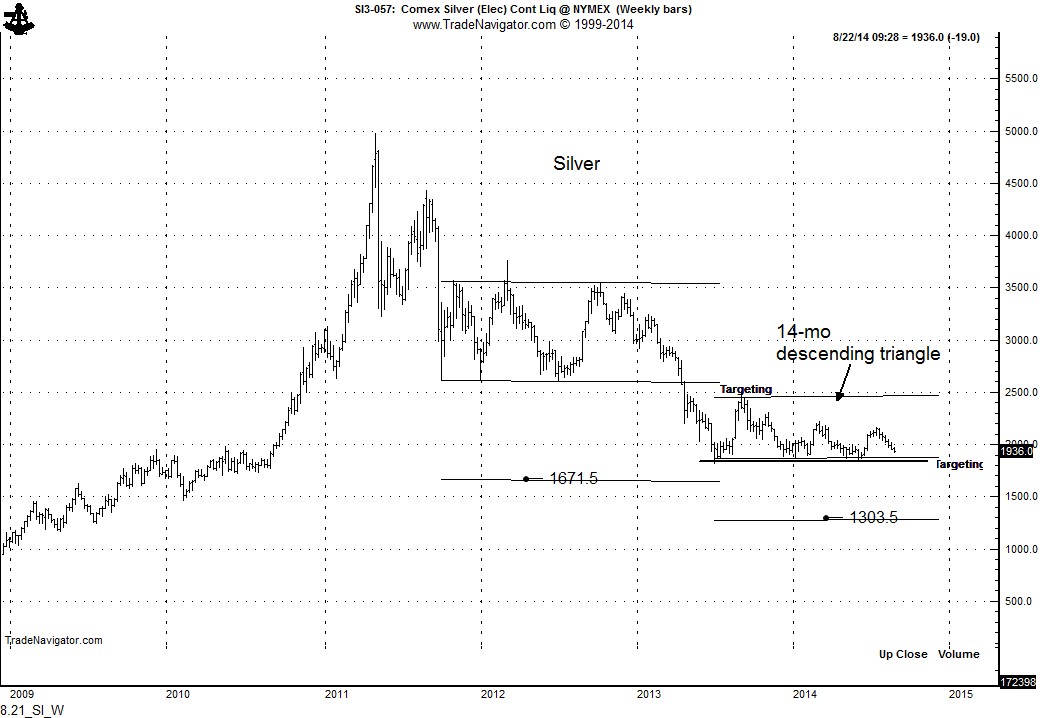 $SLV, $SI_F, $GLD, $GC_F, $GDX
###
Peter Brandt entered the commodity trading business in 1976 with ContiCommodity Services, a division of Continental Grain Company. From his start in the commodity industry, Peter's goal was to trade proprietary funds. But, he first needed to learn the business. More »

Archives