The monthly chart of these two companies are extremely constructive, calling for further advances
[Note: Factor LLC is a proprietary trading operation that focuses on classical charting principles for market speculation. We attempt to answer the questions "in which direction?" and "how far,?" not why. We will leave the "why?" to others.]
The long-term charts of both companies have only recently completed sizable continuation chart configurations.
The gap up on $WMT on Nov 13 now unquestionably appears to have been a breakaway or measuring gap. It is unlikely that a serious sell-off can occur in this stock. In fact, any weakness back toward $82 would be an excellent buying opportunity with a minimum target of $105.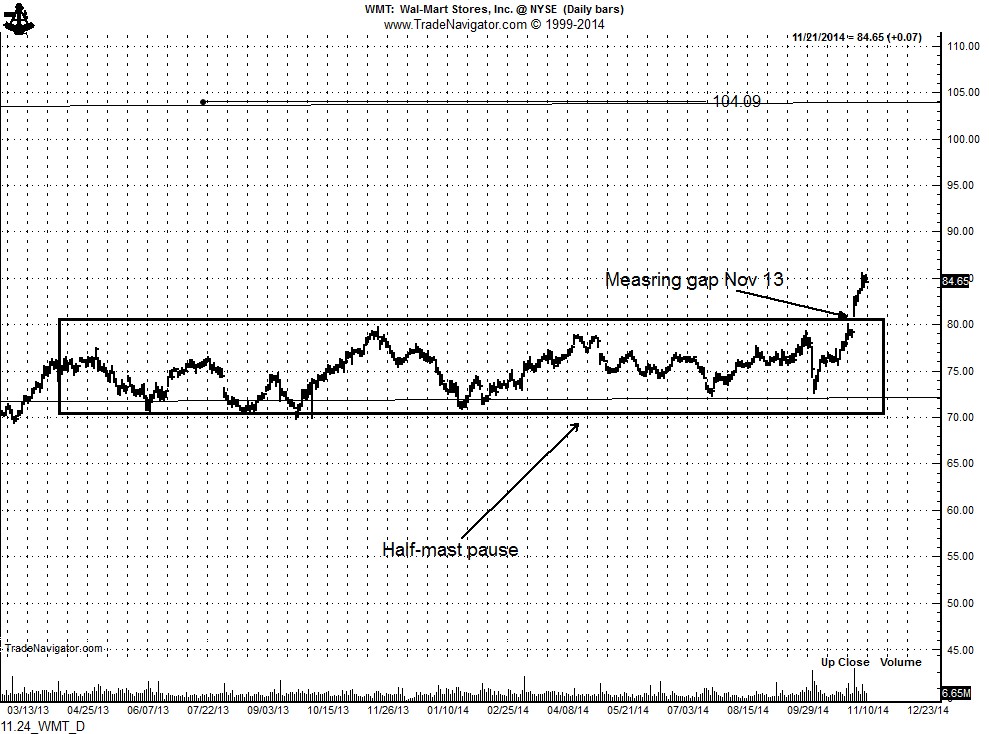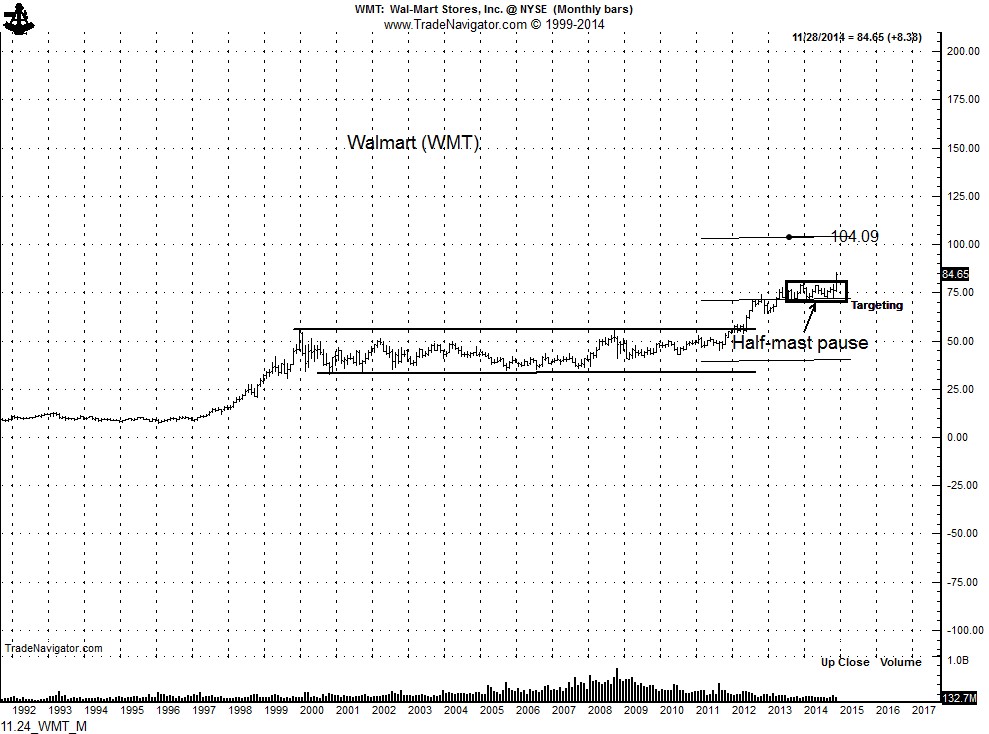 The dominant chart construction in $INTC is the mid-2014 completion of a 13+ year base. A base of this magnitude typically propels a bull trend that lasts a minimum of five years. The minimum target for Intel is $44.37, although a test of the highs in the mid  $50s is quite likely. Note that the market last Friday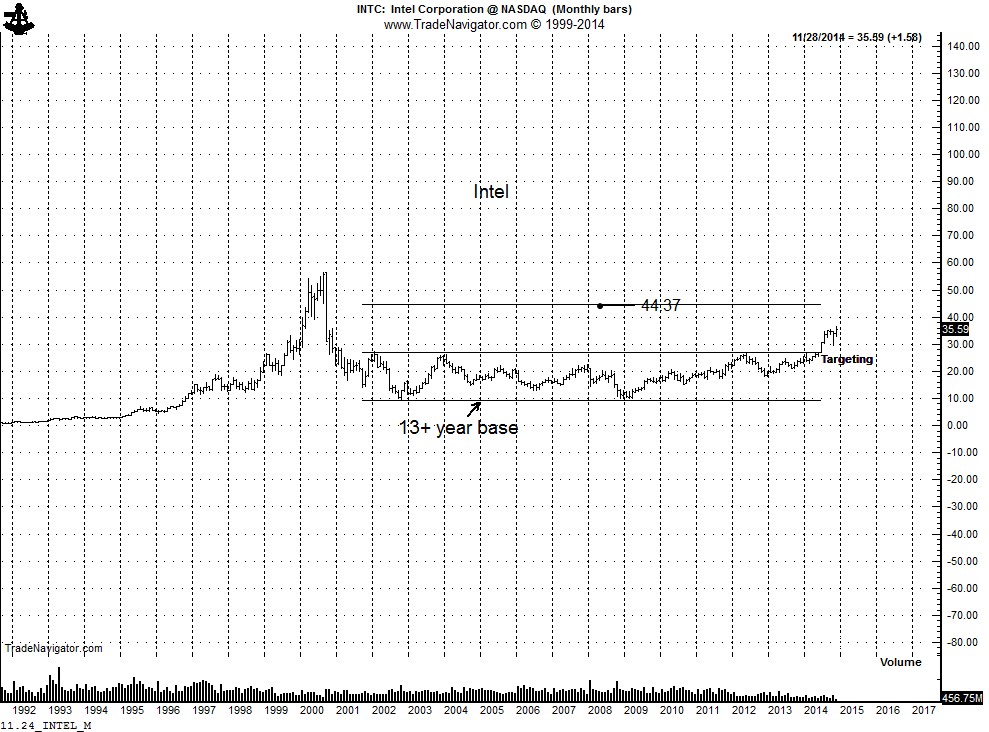 The above is just a sampling of the analysis provided on a regular basis to members of the Factor Service. See the menu bar at the top of this page for a link to more information.
Credits: Hats of to Ko and R.P. for alerting us to these stocks.
###
Peter Brandt entered the commodity trading business in 1976 with ContiCommodity Services, a division of Continental Grain Company. From his start in the commodity industry, Peter's goal was to trade proprietary funds. But, he first needed to learn the business. More »

Archives