Factor Move begins in Hong Kong
Hang Seng Index breaking out of 4-1/2 year ascending triangle
[Factor LLC is a proprietary trading firm that began at the Chicago Board of Trade in 1981. Factor's trading is based on classical charting principles. Factor's goal is to identify and trade the best 10 to 15 chart set-ups each year. These trading opportunities are called "Factor Moves."]
The advance today in the Hang Seng Index sets up the possibility of a completed 4-1/2 year ascending triangle, as seen on the monthly graph. This pattern has a chart target of 34,000 — a 30% gain from current levels.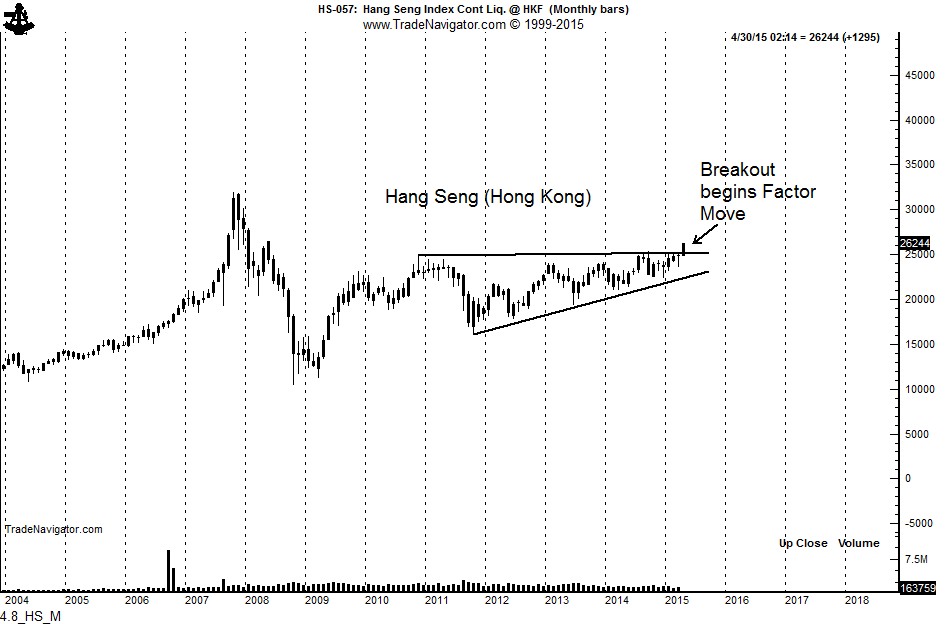 The daily graph is a better view of the decisiveness of this breakout. It is important for the market to hold the gains made today. It would not be uncommon for the market to drift sideways for a week or so before resuming this advance.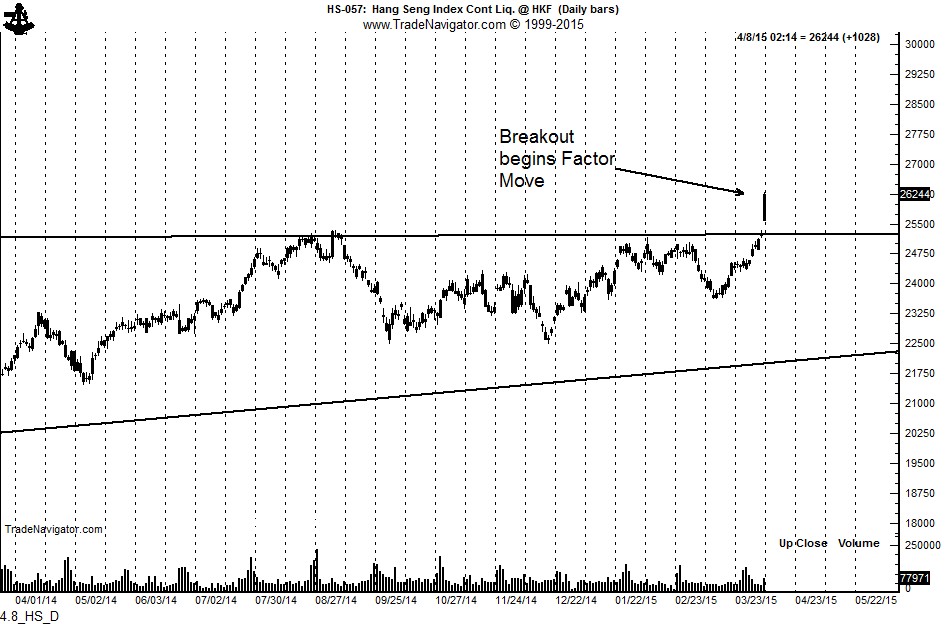 The final monthly chart is $EWH, the Hong Kong ETF.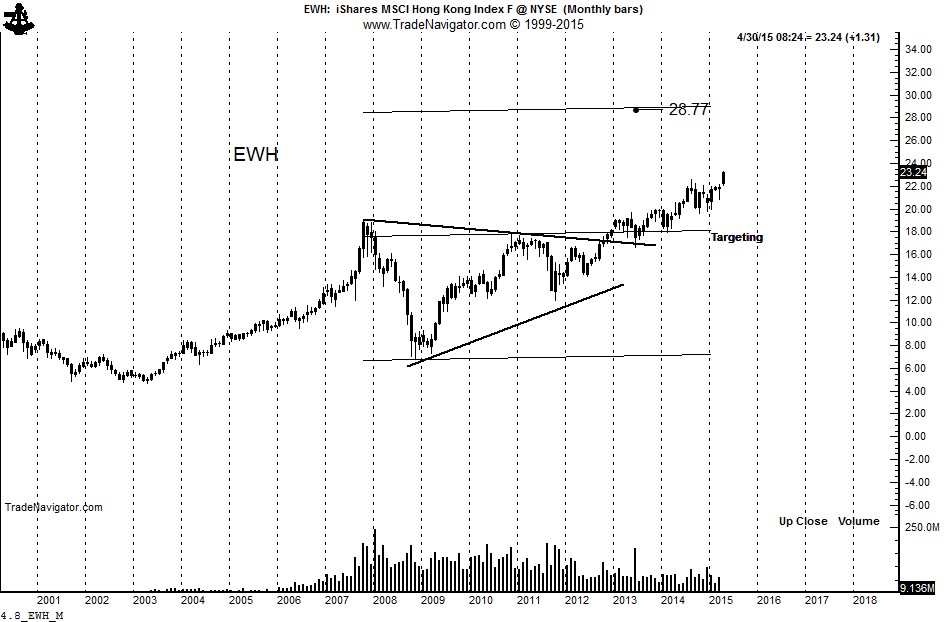 The Hang Seng Index futures are traded on the Hong Kong Exchange.
Disclaimer: Factor LLC is long the Hang Seng
Note: Members of the Factor email service have been alerted to the possibility of a major advance in Hong Kong for a number of months. To obtain more information about the Factor email service click the "Subscription" tab in the menu bar above.
Peter Brandt entered the commodity trading business in 1976 with ContiCommodity Services, a division of Continental Grain Company. From his start in the commodity industry, Peter's goal was to trade proprietary funds. But, he first needed to learn the business. More »

Archives